August 24, 2023
High Times Shares Orange Photonics' News: LightLab Chosen By FDA for Mobile Potency Testing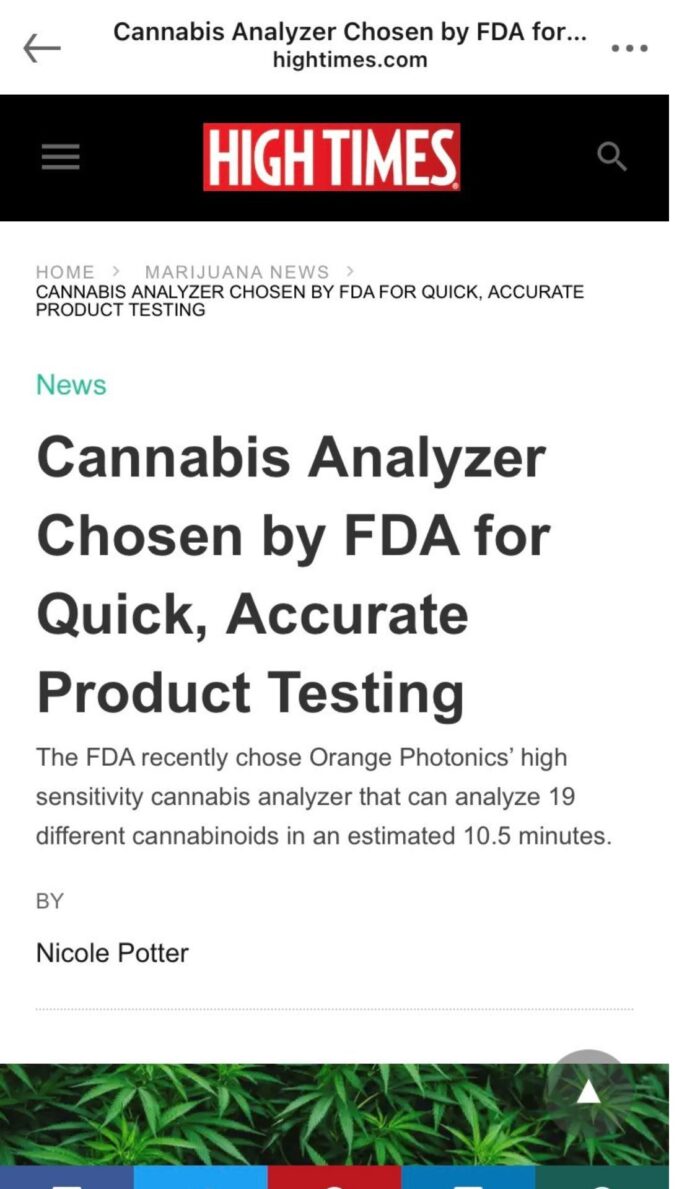 The FDA recently chose Orange Photonics' high sensitivity cannabis analyzer that can analyze 19 different cannabinoids in an estimated 10.5 minutes.
August 22,2023 – The U.S. Food and Drug Administration (FDA) on Aug. 18 chose a very specific company's portable cannabis analyzer to be used to test cannabis plants as well as products.
The analyzer was created by Orange Photonics, which utilizes spectroscopy and liquid chromatography in its LightLab 3 High Sensitivity (HS) Cannabis Analyzer. The FDA plans to "…to play a pivotal role in its efforts to regulate the national cannabis industry," a press release stated.
Previously, the LightLab 3 HS Cannabis Analyzer was chosen by the U.S. Customs and Border Protection Agency (CPB) in 2022 …