November 7, 2023
Forbes.com Highlights LightLab 3 High Sensitivity Cannabis Analyzer
Following a recent press release the LightLab 3 High Sensitivity Cannabis Analyzer was highlighted on Forbes.com in an article titled "FDA Greenlights Mobile Cannabis Analyzer To Boost Accuracy And Safety".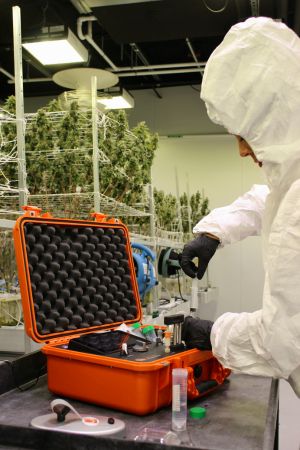 August 31, 2023 – The need for a more accurate mobile cannabis analyzer has never been greater: Confusion abounds concerning the compliance intricacies of hemp-derived cannabinoids and the products that are infused with them. Unrealistic THC level goals lead to lab shopping, or shopping around for the labs that can give the highest readings.
One device has proven its worth for a wide range of uses since being launched in November 2022, but its biggest achievement yet is a recent device selection from the U.S. Food and Drug Administration (FDA).
New London, New Hampshire-based Orange Photonics, a company that's mastered high-performance liquid chromatography (HPLC) technology, announced on Aug. 4 that the FDA selected the LightLab 3 High Sensitivity (HS) Cannabis Analyzer to be used for compliance, after multiple international and state regulatory agencies successfully used the device to analyze cannabis samples.