Monitor THC. On-site. Real-time.
---
The optional Hemp Compliance Module lets you monitor your plant's THC content in real-time so you know where you stand before sending hemp samples to your testing lab. LightLab's cutting-edge technology takes advantage of the same measurement techniques that the majority of regulatory laboratories use – liquid chromatography. The result is in lab-grade accuracy in a rugged, easy-to-use format.
HEMP COMPLIANCE MODE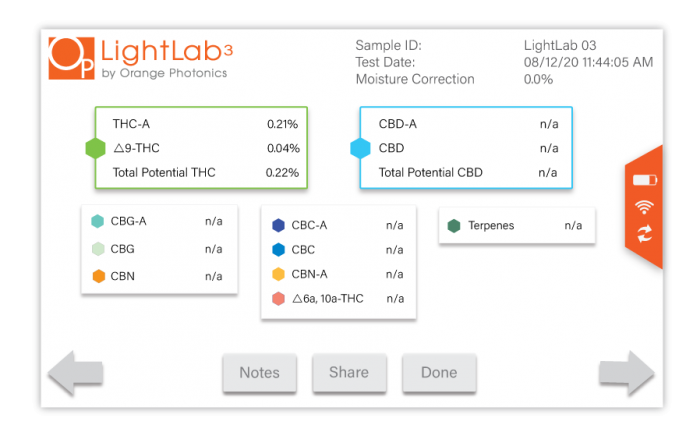 LightLab's Hemp Compliance Mode accurately analyzes THC content in plant material using a specialized analysis technique to ensure accuracy down to 0.05% THC, well below the THC limit of 0.3% in most jurisdictions. LightLab helps farmers manage the risk of regulatory action or crop/product destruction by providing real-time THC data.
Module in Action
Monitor CBD/THC ratios
Harvest at peak
Schedule Department of Ag visits at the right time
Verify Certificates of Analysis
Evaluate biomass
Features
Results in under 11 minutes
Intuitive touchscreen interface
8-hour battery life
University of Kentucky Hemp Proficiency Program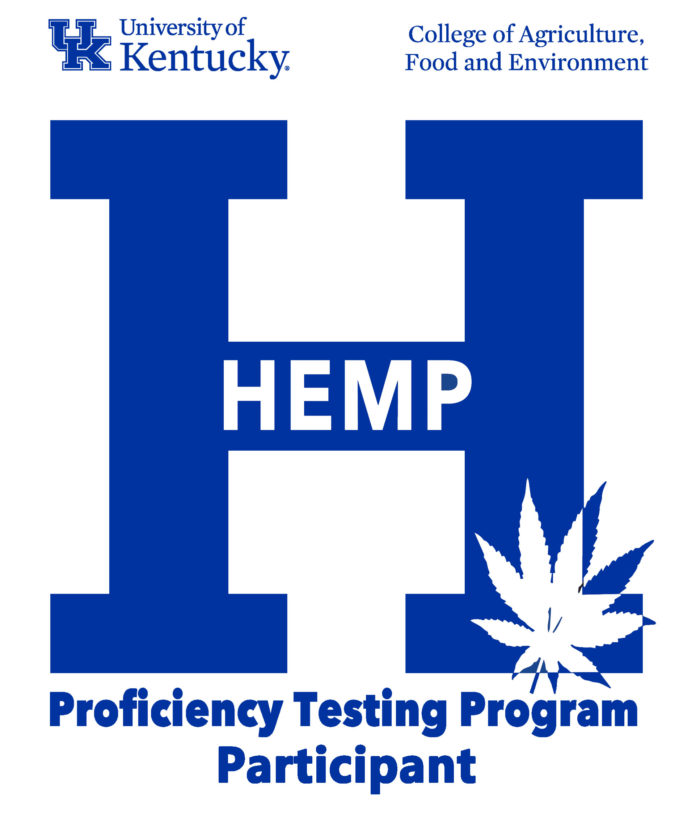 University of Kentucky (UK) provides one of the largest hemp analysis proficiency testing programs in the world. 78 laboratories participated in the 2020 study; including the LightLab 3 Cannabis Analyzer. Each lab received two hemp samples from UK, each were analyzed for cannabinoid content in addition to other analytes. Once analyzed, each lab returned their result to UK for processing. A report of trueness and repeatability was provided for each lab, in addition to summary statistics.
For all analytes measured, LightLab 3's trueness and repeatability were equivalent to high-quality laboratory results.
Additional details on the study.
WHAT OUR CUSTOMERS SAY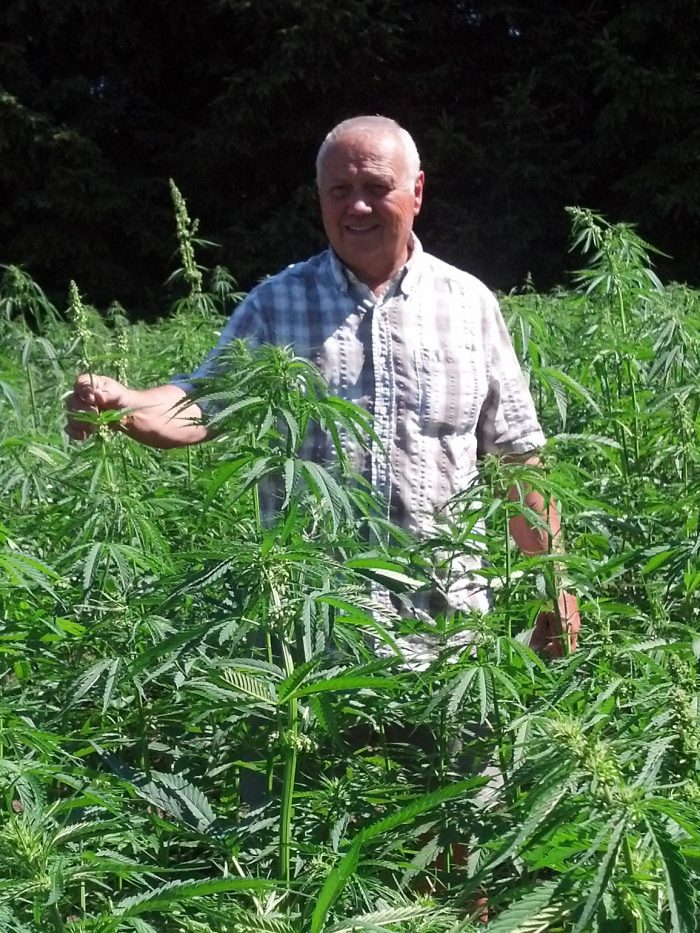 "I am thrilled to be able to screen my genetics internally. I believe the CBD results by the Orange Photonics (OP) instrument, LightLab, are as accurate as the results from RPC. I am confident that I can use the OP instrument to guide my breeding program for high CBD in hemp."
Read more about how hemp researcher John Baker, MSc, P.Ag, uses his LightLab analyzer in his operation.
Orange Photonics Hemp Brochure