By Ashley Serafin, Customer Relations & Marketing
Orange Photonics is pleased to welcome Jill Carreiro as Vice President of Sales. With a Bachelor's degree in Bioengineering from Arizona State University and extensive experience in the analytical instrumentation and pharmaceutical industries, Jill is passionate about helping customers reach their own quality goals and increase their productivity through cool science.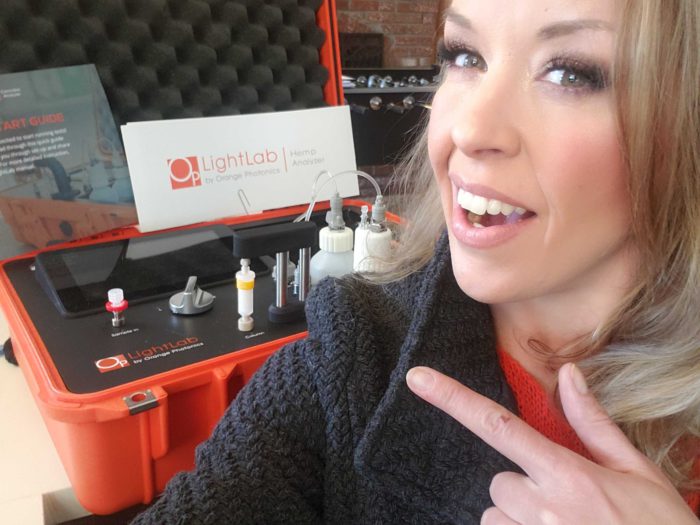 Jill considers herself "First and foremost, a customer's champion, dedicated to ensuring customer success." She has spent her professional career helping analytical instrumentation companies better reach and serve the needs of their customers. Referring to herself as "a people-loving engineer that loves to talk."
With a strong background in the pharmaceutical manufacturing space, Jill is acutely aware of the intersection of federal and state regulation. She understands the needs of private business to maximize profit, the challenges of moving into cGMP/GLP space and maintaining quality standards through growth. She could not be more excited about LightLab's unique role to fulfill that gap for the cannabis industry.
A busy mom of four, Jill's personal time is spent with her children, who keep her days happily filled with schoolwork and extracurricular activities. She attempts to stay sane through yoga, building stuff and getting dirty in the garden, among a myriad of other artistic endeavors.
Along with being excited to deliver superior analytical transparency and consumer confidence to the cannabis industry with LightLab 3, Jill is eager to understand your needs and the ideas you have for the explosive future of the cannabis industry. Connect with her today by email (jcarreiro@orangephotonics.com) and on LinkedIn.