June 21, 2023
MITA Unshackled Podcast: LightLab in the Spotlight
Jill Carreiro talks LightLab, HPLC tech and in-house cannabinoid testing on the MITA Unshackled Podcast live at MJ Unpacked New York.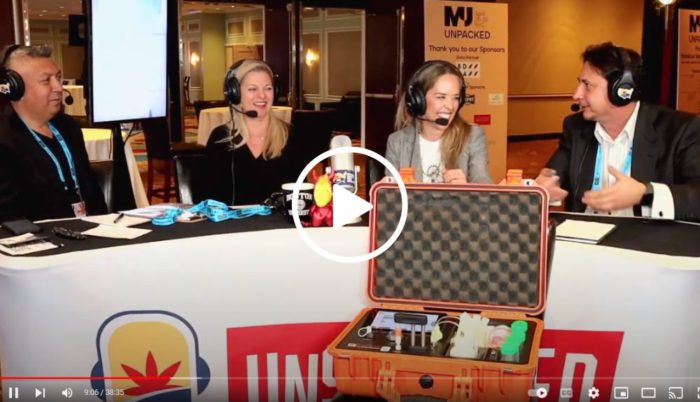 The Orange Photonics team recently exhibited at MJ Unpacked in New York and while there, had the opportunity to connect with the team from Arizona-based Marijuana Industry Trade Association (MITA). Jill Carreiro, Orange Photonics' VP of Sales, took part in the MITA Unshackled Podcast.
Watch the video to hear Jill chat with Demitri Downing, Founder and President of MITA-AZ, guest Jenny Argie, Founder of JennysBakedAtHome.com, and co-host Dr. George Stantchev of Pure 5 Extraction. Learn how the cutting edge technology behind LightLab 3 High Sensitivity Cannabis Analyzer is democratizing the science of compound analysis and making a huge impact in the cannabis industry.