July 25, 2023
Trichome Morphology and Density Study Presented at ASHA Annual Conference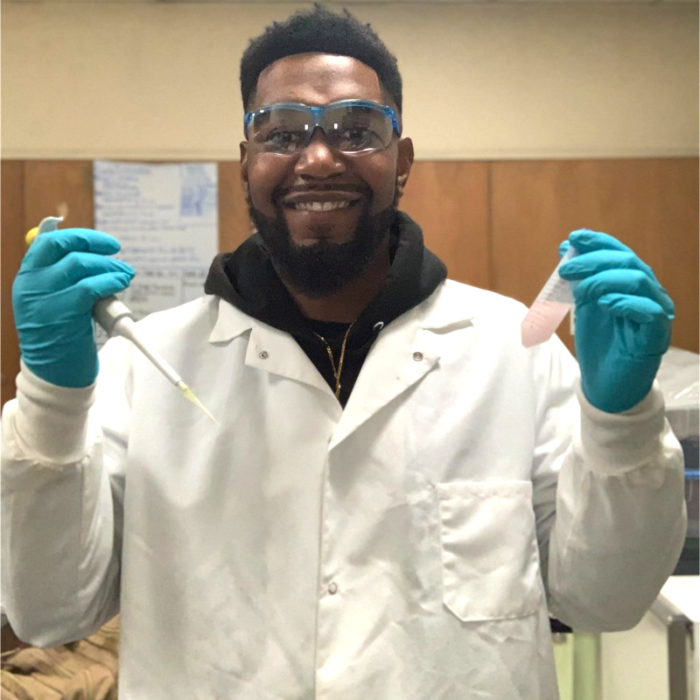 Steven Philpott Jr., a Ph.D. candidate at North Carolina State University, presents a deeper exploration of the morphology and density of trichomes, with data collected in part via Orange Photonics' LightLab Cannabis Analyzer.
We're proud to sponsor Steven's scientific presentation at the American Society for Horticultural Science (ASHS) Annual Conference, taking place in Orlando, FL from July 31 to August 4, 2023.  Steven will present his study Measuring Variations in Glandular Stalked Trichome Morphology and Density in Comparison to Cannabinodiolic Acid Concentrations in Cannabis sativa L. Using Cryo-SEM and Lightlab 3 Portable Cannabis Analyzer on Tuesday 8/1 at 2:45pm EST.
Steven, a Marine Corp veteran, cannabis scientist, sports physiologist and environmental biology educator, discovered that there is limited research on the production of plant secondary metabolites (PSM) and trichomes, the anatomical structures responsible for the secretion of these compounds, of living plants in field samples. Motivated to fill this research gap, in the Fall of 2020 he enrolled in a thesis-based graduate degree program at Chicago State University to research the biosynthesis of secondary metabolites in living hemp plants.
"PSMs are of great importance because they are used by living cannabis plants to adapt, defend, and respond to their environment," says Steven. "Furthermore, the quantity and type of metabolites produced determine each plant's legal status, economic value, and medicinal potential. Unfortunately, there is currently no standard way to test for the presence and concentration of PSMs and so hemp farmers are often left to subjective means of 'potency' analysis and are subject to substantial penalties and losses if crops test above the 0.3% THC limit set by the U.S. federal government." Best practices for field-testing federally compliant hemp have not yet received enough scientific research.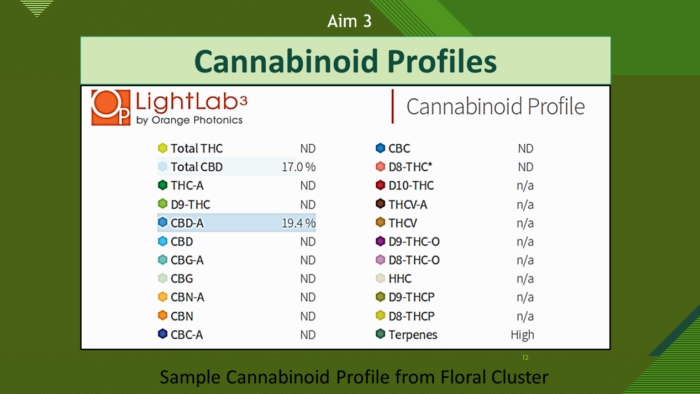 During Steven's study, data collected from Cryo-SEM for visual trichome analysis and Orange Photonics LightLab 3 Cannabis Analyzer for cannabinoid analysis, suggests that trichome morphology, density, and cannabinoid concentration may vary significantly at different nodes of the same plant. It is important to take this into consideration, as well as the biological purposes of PSMs, as states develop drug-focused policy regulating cannabis by cannabinoid concentration. Commercially, Steven's work will potentially aid in the development of hash-making and concentrated products, where trichome density and shape plays a significant role in final products.
While more research of living cannabis plants is needed, the results of Steven's study open the door for further exploration into how the morphology and density of trichomes affect cannabinoid concentrations. His work also supports the future development and standardization of best practices for hemp farmers nationwide.
Steven is looking forward to attending the ASHS Annual Conference. In addition to his presentation, he will lead a 2-Hour Interactive Workshop with the ASHS Hemp Professional Interest Group.
Preview Stephen's Presentation at ASHS
https://ashs.confex.com/ashs/2023/meetingapp.cgi/Paper/40299
About ASHS Annual Conference
The ASHS Annual Conference is a showcase for the latest advances in science and technology related to horticulture and specialty crops. The Conference brings together researchers, scientists, industry, academia, government, and students to cultivate ideas and share new techniques.
Learn More & Register: https://ashs.org/page/GeneralConference