June 22, 2023
Cape Ann Cannabis: Science, LightLab and Making Medical Quality Products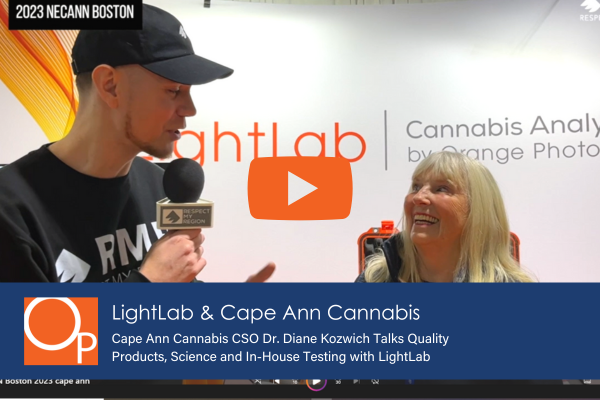 At NECANN Boston 2023, Mitch Pfeiffer of Respect My Region had the chance to catch up with Dr. Diane Kozwich, CSO of Cape Ann Cannabis (CAC) based in Rowley, MA. Dr. Kozwich introduces CAC and shares how her team works diligently, along with the help of Orange Photonics' LightLab Cannabis Analyzer, to produce medical quality products for both medical as well as recreational consumers.
CAC takes an organic approach to creating solventless hash, which can then be used in the production of countless other products. Of their process, Dr. Kozwich says "We look at the COA. We'll take an analysis with the light cycler [LightLab high performance liquid chromatograph] at every step of the process as we separate those trichomes." Access to real-time scientific data enables production of a superior product and informs all types of decision-making at CAC. "We'll look at what different grades of hash we made," continues Dr. Kozwich, "and what was the efficiency of that extraction, and if we don't get a certain efficiency, [we] can't make money in the process."
Watch the video to meet Dr. Kozwich and learn more about Cape Ann Cannabis. Hear firsthand how LightLab is adding value for licensed operators interested in using real-time data to fine tune processes and ensure high quality products.