BJA Announces Coverdell Forensic Science Improvement Grants Program
Secure Federal Funding via the Coverdell Forensic Science Improvement Grants Program for the Purchase of Field-Deployable LightLab 3 LE Cannabis Analyzers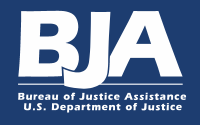 The Bureau of Justice Assistance is currently offering grants that will fund LightLab 3 LE Cannabis Analyzer procurement. The team at Orange Photonics is making it easy for you to apply. Now is the time to add LightLab to your lineup.
Funding may be used to:
Eliminate evidence analysis backlog
Improve quality of forensic science
Train, assist and employ lab personnel
Deploy emerging technology
Address proliferation of synthetics
Hundreds of law enforcement and regulatory agencies across the US are already successfully equipping their teams with LightLab 3 LE.
With LightLab, your team can quickly quantify cannabinoid content in cannabis plants and products in non-lab settings. Designed for the non-technical user, LightLab 3 LE provides real-time presumptive and quantitative analysis to ensure only illicit products are seized.
Applying for Funds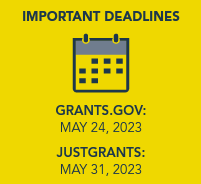 Step 1: Check to see if you qualify to apply.
Review the FY 2023 Paul Coverdell Forensic Science Improvement Grants Program details at the Bureau of Justice Assistance website to see if you qualify.
Click here to see if you qualify for Competitive Funds
Click here to see if you qualify for Formula Funds
Step 2: Register in the System for Award Management (SAM).
To apply, you must first have a valid registration in the System for Award Management (SAM). Registration and renewal can take up to 10 business days to complete. Register now at sam.gov/content/home.
Step 3: Contact the Orange Photonics team for assistance.
Grant language templates are ready and available! We've already done most of the writing for you to make your application process quick and easy. Reach out to our team to request the template and/or assistance with your application. Email sales@orangephotonics.com.